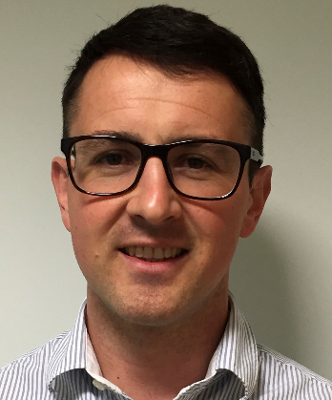 Chris Lambert
MSK Physiotherapist and Clinical Lead of the Exercise & Lifestyle programme
Swansea Bay University Health Board
About Me
MSK Physiotherapist and Clinical Lead of the Exercise & Lifestyle programme
Chris graduated from Cardiff University in 2001 with a Sport & Exercise Science degree. He returned to study Physiotherapy and graduated in 2006. He initially worked at Cardiff & Vale UHB and became a specialist in Musculoskeletal (MSK) Physiotherapist in 2009. Outside of his NHS work Chris has worked in elite sports as a Physiotherapist, working at the London 2012 games, with team Wales at Glasgow 2014 Commonwealth Games, and at First European games in Baku 2015.
In 2014 Chris moved to Swansea Bay UHB to take on a MSK Advanced Practice Physiotherapy role. Chris got involved in the non-surgical management of Knee Osteoarthritis (OA) in 2016. He setup a small pilot called the Exercise & Lifestyle programme (ELP). ELP was converted to a digital based service prior to its opening in April 2021. Chris still works as a MSK Physiotherapist and is also currently clinical lead of the Exercise & Lifestyle programme. Part of his current role is clinical based research into the effect lifestyle interventions have on patients with Knee osteoarthritis.
In his spare time Chris enjoys running. He has a specialist interest in preventing and managing running injuries.