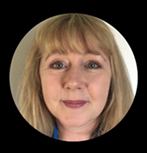 Angela Parratt
Director of Digital Transformation
Cardiff and Vale University Health Board
About Me
Director of Digital Transformation
Angela Parratt joined Cardiff and Vale UHB as Director of Digital Transformation in March 2020 one week before the first lockdown - quite an induction!
Over 30 years experience working mainly in NHS and Local Government as well as some years in Life & Pensions & the private sector on local, regional, national and global programmes that use digital to enable service and business transformation as both an employee and as a Consultant.
Her passion is making the work 'work' better enabled by digital thinking to co-produce solutions that solve problems, so that together we deliver better outcomes for people.