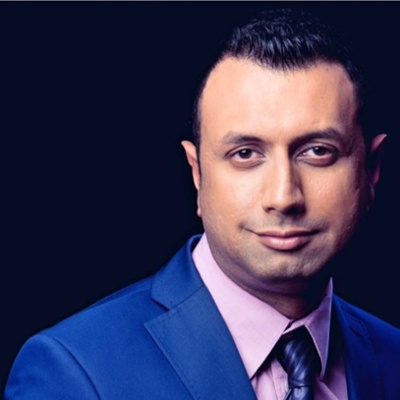 Dr. Mohid S Khan
Consultant in Gastroenterology & Neuroendocrine Tumours and Clinical Lead, South Wales Neuroendocrine Cancer Service
Cardiff and Vale University Health Board
About Me
Consultant in Gastroenterology & Neuroendocrine Tumours and Clinical Lead, South Wales Neuroendocrine Cancer Service
After graduating from Imperial College, London, Dr Khan completed higher specialist training in Gastroenterology and Internal Medicine in London including Imperial, University College London, Royal Free and Royal Marsden Hospitals. He was awarded a PhD for his research in circulating tumour cells in NETs whilst at the Royal Free/UCL, achieving numerous publications and national/international awards.
After a fellowship in Gastrointestinal consequences of cancer at the Royal Marsden, he moved to Cardiff and was appointed as a Consultant Gastroenterologist in 2014 at Cardiff & Vale University Health Board. Since 2017, he has successfully led the multi-award-winning transformation of the nationally commissioned Neuroendocrine Cancer service in South Wales, working through a patient-centred approach across a number of organisations, an example of co-production. This has been awarded the UK Patient Experience Network award and is on the way to achieving accreditation as a European Centre of Excellence. He provides a patient-centred, holistic clinical practice in cancer, gastroenterology, and endoscopy with over 17 years' experience working in the NHS, academia, with industry and international collaborations.
Dr Khan has been involved in education of junior/senior staff in national/regional programmes from being a UK coach and mentor, faculty in national/international educational events, to devising online professional and patient education. He has been involved in digital health projects and currently has leadership roles in the digital transformation of healthcare at Health Board and national levels. Through a wide range of projects inside and outside of healthcare, he is innovative, creative, and forms strong relationships with people from all backgrounds, striving for equality, diversity and inclusion through roles with the British Medical Association and Welsh Government.
When not at work, he can often be found running around South Wales, playing in bands, and plugging his friend's books, 'This is Going to Hurt: Secret Diaries of a Junior Doctor', 'Twas the Nightshift Before Christmas', 'Kay's Anatomy' and 'Kay's Marvellous Medicine' by Adam Kay.