What are PROMs?
Patient-Reported Outcome Measures (PROMs) are questionnaires that have been designed and tested with patients and clinicians for either specific diseases or for general health and quality of life. They can help us understand changes in people's health pre and post-treatment and/or overtime to understand changes in people's quality of life.
PROMs questions are usually multiple-choice, with most questionnaires having a scoring system that helps us understand different areas of health and wellbeing. General health/quality of life PROMs are not specific to any condition in particular and so the scores of patients with different conditions can be compared. For example, patients receiving treatment for hip arthritis and heart failure can be compared. This makes generic PROMs popular with decision-makers to compare costs and outcomes for different treatments.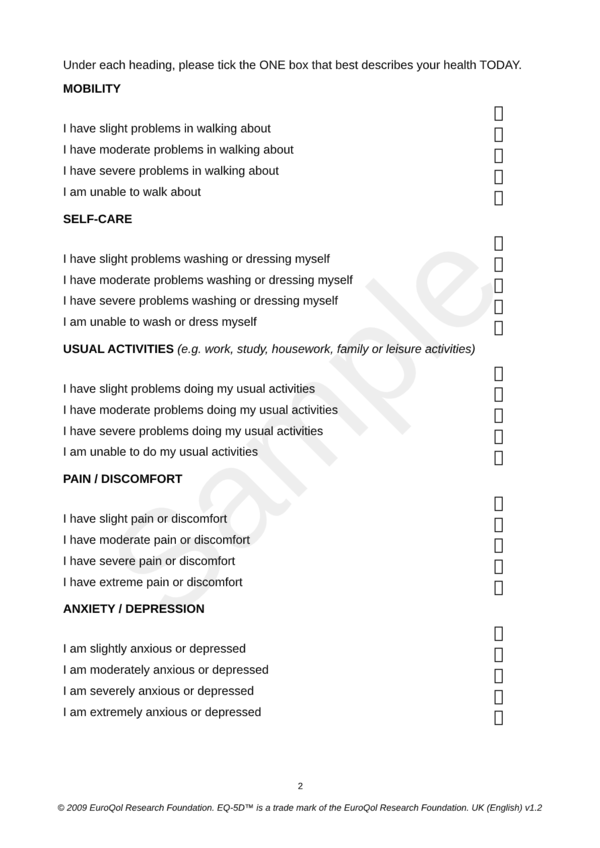 However, condition-specific PROMs can only be used to compare particular groups of patients, e.g. either hip patients OR heart failure patients. The detail provided in responses to condition-specific PROMs make them particularly useful to clinicians in order to understand their patients' problems and so can help provide more personalized care (Palmer et al. 2020)
Please watch the below clip to hear Gareth's story and what patient reported outcomes meant to him during his experience as a patient.
PROMs use indirect care
One of the most important uses of patient-reported outcomes should be to enhance the communication between a patient and a healthcare professional. This can:
Provide a defined structure to a consultation.
Allows patients to consider what matters to them most before the consultation, prioritize and rank issues and also consider issues they may not have previously identified as relevant
Help facilitate the discussion of difficult/sensitive issues
Enhance the two-way exchange of knowledge, expectations, and goals, therefore assisting joint decision making and overall improvement of the patient experience.
Help manage patient expectations and likely outcomes over time.
Provide a tool to assist with more flexible ways to deliver individual care, i.e. remote monitoring/ virtual clinics assessments.
The VBHC strategy aims to operationalize a data-driven system to allow the information collected to be used more efficiently and therefore more effectively, particularly for direct care.
It is important that PROMs information can be viewed timely in the appropriate electronic patient record, to enable its use of indirect care. PROMs completed on the national PROMs platform are available timely within the Welsh patient record via the Welsh Clinical Portal (WCP) and therefore this essentially allows patients to write back to their own patient record. The aim is for a similar approach for all PROMs collected, irrelevant of the platform, as a precursor of the National Data resource work and National Data Repository (NDR).
The patient record displays the PROMs in a PDF format, however, patient-level visual tools are being developed for easier access and use of this data in a busy clinic environment. This will provide a clear trajectory of symptoms over time, which can help clinicians identify ongoing issues, needs, goals, and next steps while managing expectations. Tracking PROMs longitudinally will have a different meaning and purpose within each condition and the graphics will therefore be specific to each condition.