New video helps Welsh patients living with a chronic disease make their own diet choices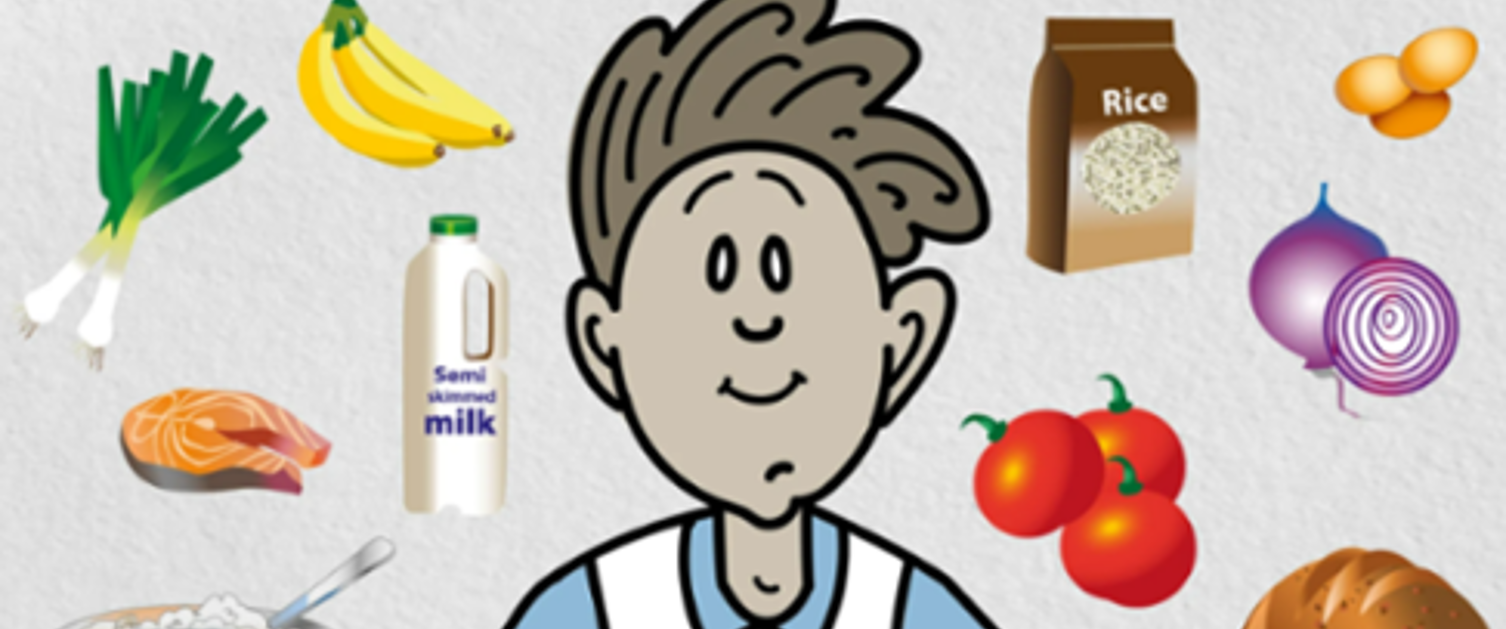 Patients in Wales who live with inflammatory bowel disease can now watch a short video to help them decide what foods to eat, what to avoid and what to do if their condition flares up.
Inflammatory Bowel Disease (IBD) is an umbrella term to describe a number of gastric chronic conditions, the two most prevalent being Crohn's Disease and Ulcerative Colitis.
The disease has a very negative effect on the quality of life of people who suffer with it, the symptoms are life-long and can be accompanied by serious long-term health conditions.
Most people diagnosed are in their 30's.
As part of the Person-Centred Care portfolio, the Welsh Value in Health Centre were delighted to be involved in developing this patient education tool and hope that it will help improve health literacy for IBD patients.
The video has been produced in English and Welsh and is hosted on the Pocket Medic platform to enable equitable access to patients across Wales.
Barney Hawthorn, National Clinical Lead for IBD said
"Patients with inflammatory bowel disease (Crohn's disease or ulcerative colitis) understandably assume that what they eat is important in controlling their gut inflammation. This video, developed with a group of dieticians, sets out to give simple information for patients about what to eat when their disease is well-controlled and how to eat when they have disease flares. It debunks the myths about special restrictive diets being vital in controlling or curing IBD, and gives a rounded view of how they should eat.
All new patients should be offered this resource. For those with specific IBD complications related to diet a dietician appointment will be needed, but for the majority, the video provides a basic guide to eating."
Sarah Sleet, CEO of Crohn's & Colitis UK said
"Inflammatory Bowel Disease affects everybody differently, but for many people, what they eat may affect their symptoms. The internet is full of special diets that claim to control or cure Crohn's or Colitis, but the bad news is that there is very little evidence they work. This new video is a great tool to help everyone with Crohn's and Colitis make informed choices about eating well.
Remember you know your body best, and what may work for one person, may not work for another. You can always speak to your IBD team for more advice and guidance."
Many thanks to Rhian Booth, Gastroenterology specialist Dietitian; Claire Constantinou, Dietetic Lead University Hospital of Wales; Mia Donovan, Gastroenterology dietitian; Lloyd Roberts, Gastroenterology dietitian and Dr Barney Hawthorne, Consultant Gastroenterology for developing the content of this video and ensuring that the information shared can help patients understand and manage their condition.
To access the video click here https://medic.video/IBD or use the QR code below.