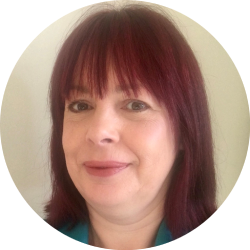 Lisa Powell
About Me
Head of Business Intelligence, Finance Delivery Unit
Lisa Powell has been an NHS Wales finance professional for over 25 years, starting her NHS career in Rhondda NHS Trust then joining Cardiff & Vale UHB in 2000. Whilst in Cardiff, Lisa was part of the pioneering costing team that won the national annual HFMA Costing Award in 2011 as one of the UK's first NHS organisations to implement a Patient Level Costing (PLICS) system.
In 2014, Lisa took the opportunity to move to a national role as the finance professional leading Patient Level Costing development and collection across NHS Wales. She has successfully project-managed implementation of an All-Wales costing system which adopts nationally-recognized costing principles, thus providing cost benchmarking comparability between Welsh organizations and also with NHS England peers.
Lisa was introduced to the Value-Based Health Care work when she joined the Finance Delivery Unit at its formation in 2018. As Head of Business Intelligence, she is involved in a number of key projects across the value program in Wales, working closely with clinical and management colleagues around the delivery of the 'so what?' of the costing and finance agenda.
As a qualified accountant, Lisa is a member of the Chartered Institute of Management Accountants (CIMA) and is currently HFMA costing lead for Wales.